(1) We provide Hands-On-Training courses for manufacturing Wefts, Wigs, Toupees, Hair Extensions, etc.
Some of them can be provided online.




(2) Technical Solutions (Manufacturing Know-How):
For your production of general hair goods. We can make or develop devices, machines, chemicals (glues, hair conditioners), tools, accessories you need in producing, developing, up-grading (the manufacturing technology or methods for ) your regular products, or your new ideas of products, inventions.




(3) We supply Equipments, Materials, Supplies - Machines, Chemicals (PU skin-making Glue, Weft-making Glue, Tapeiin Hair-making Glue, Permanent Hair Coating Agents for silkiness, softness, tangle-free effetcs), Netting Materials (Fine Mono net, Swiss Laces. HD French Laces, Plastics, Metals, etc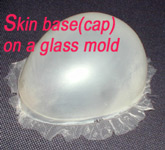 Knotting methods are a function of mainly
(1) hole sizes of nets, and
(2) hair style, additionally
(3) hair thickness each hair strand,
(4) hair density (amount) required,
(5) properties/the characteristics (hardness, stiffness, flexibity) of hairs to be knotted(tied).

People who use Korean needles can be 10 times more productive than people who use German needles.
Besides, you can get much better ventilation (knot) quality (tightness of knotting) with Korean needles. There are physical and scientific reasons.
- the principles of the lever and fulcrum
- analysis of time(speed) of hooking and pulling out hair strands
- analysis of movememt of wrist, elbow, 10 fingers,

- analysis of distance between a needle hook and the hand holding the needle holder
- analsis of angle of moving a needle hook to hair strands